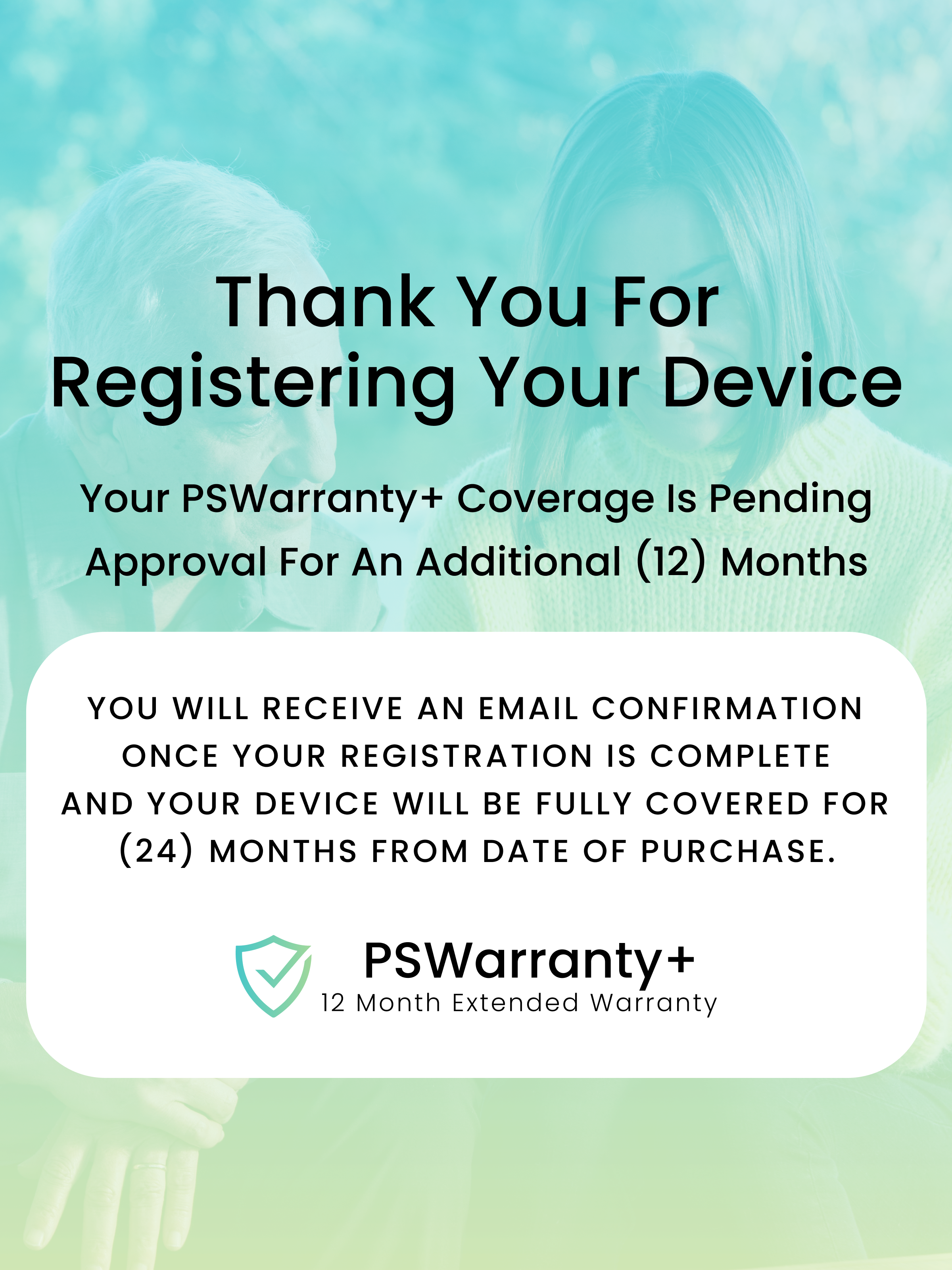 Have Questions On PSWarranty+?
Here's what you need to know about our protection plan, claims process, tech support, and the devices we cover. Read all our FAQs and information here.
What exactly does the warranty cover?

Hardware Solutions - Opt for repair or upgrade using authentic PhotoSpring components.
Battery Assistance - Secure a replacement battery if its longevity dips below 50% of its specified duration.
Software Expertise - Connect directly with our skilled PhotoSpring support team based in the U.S.
Hassle-free Claim Process - Simply contact our support team for a seamless claim experience.
How long is the warranty valid for?

Our standard warranty covers your product for only 1-year. The PSWarranty+ extended warranty will cover your purchase for (12) additional months.
How do I make a claim under warranty?

To initiate a warranty claim, contact our customer support with proof of purchase and a description of the issue. Depending on the situation, you may be asked to provide additional information or return the product for inspection.
Our customer support is available Monday to Friday: 8am-5:00pm PST
Average answer time: 4-5 hours
Contact Support