PSWarranty+ Gives You More Coverage For When You Least Expect It
Extend the life of your cherished purchase by safeguarding it from unforeseen glitches and malfunctions for an additional 12 months. With PSWarranty+, rest assured that your device is under expert care. Our dedicated support team stands by 24/7, ready to address and resolve any unexpected challenges. Extended Warranty is only available on digital picture frames.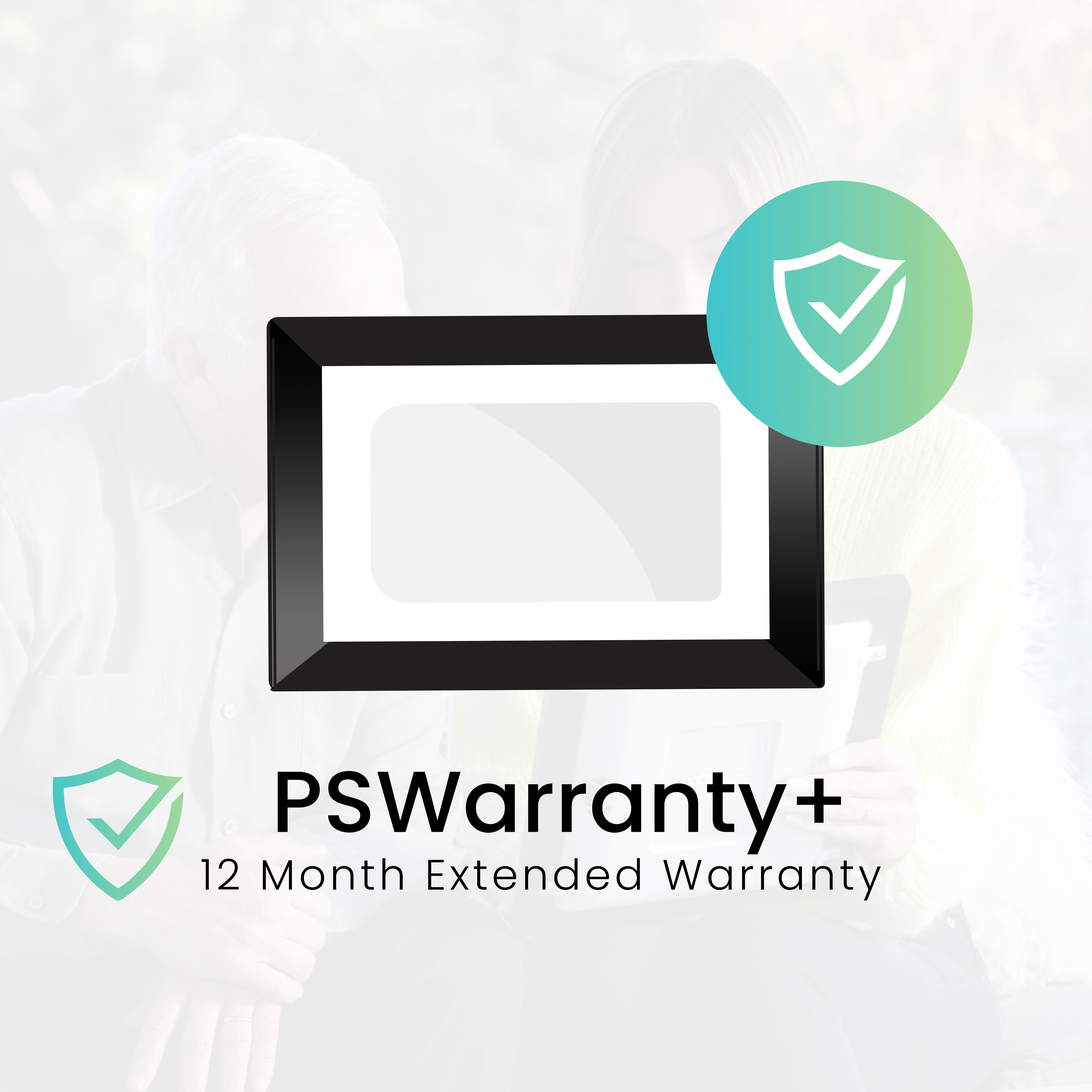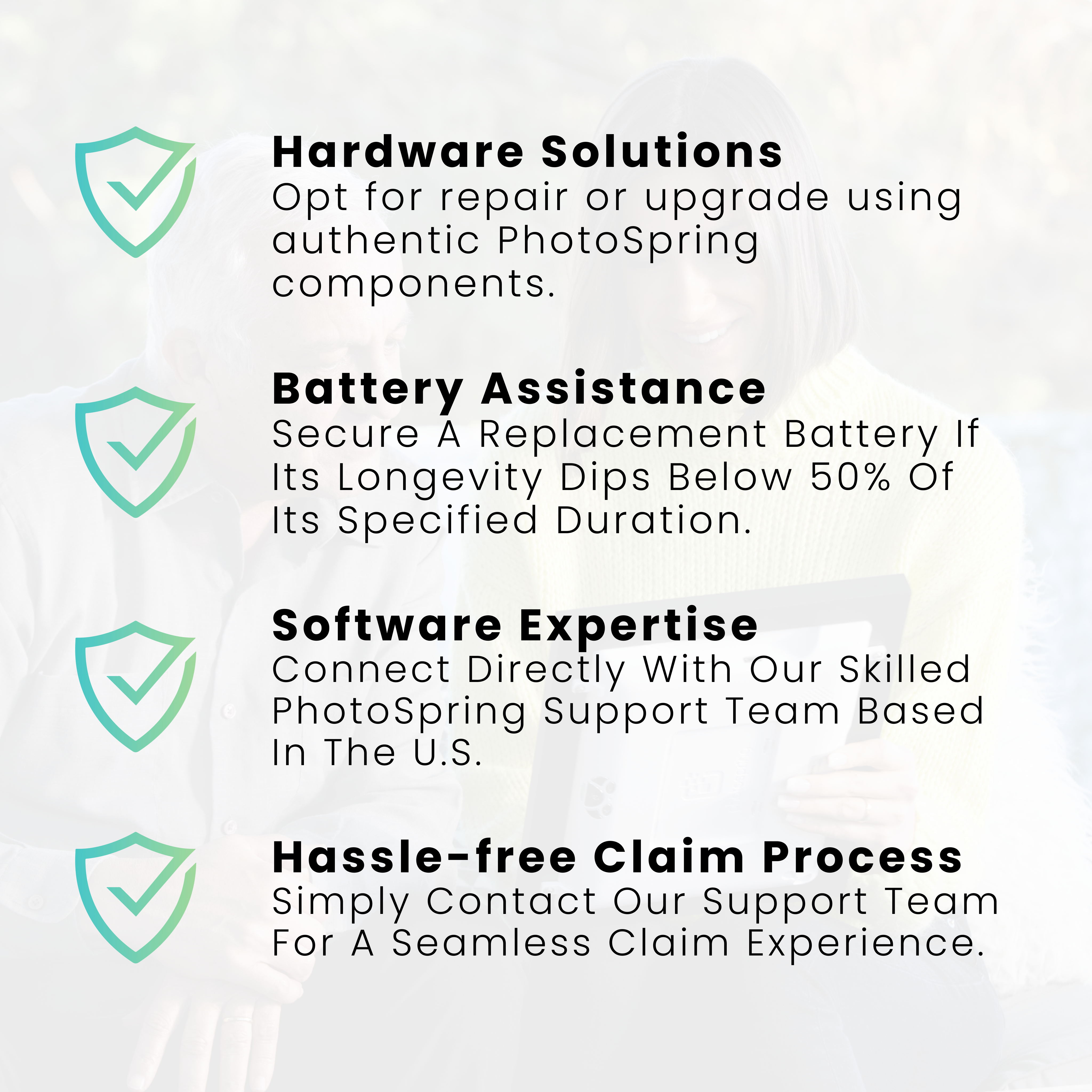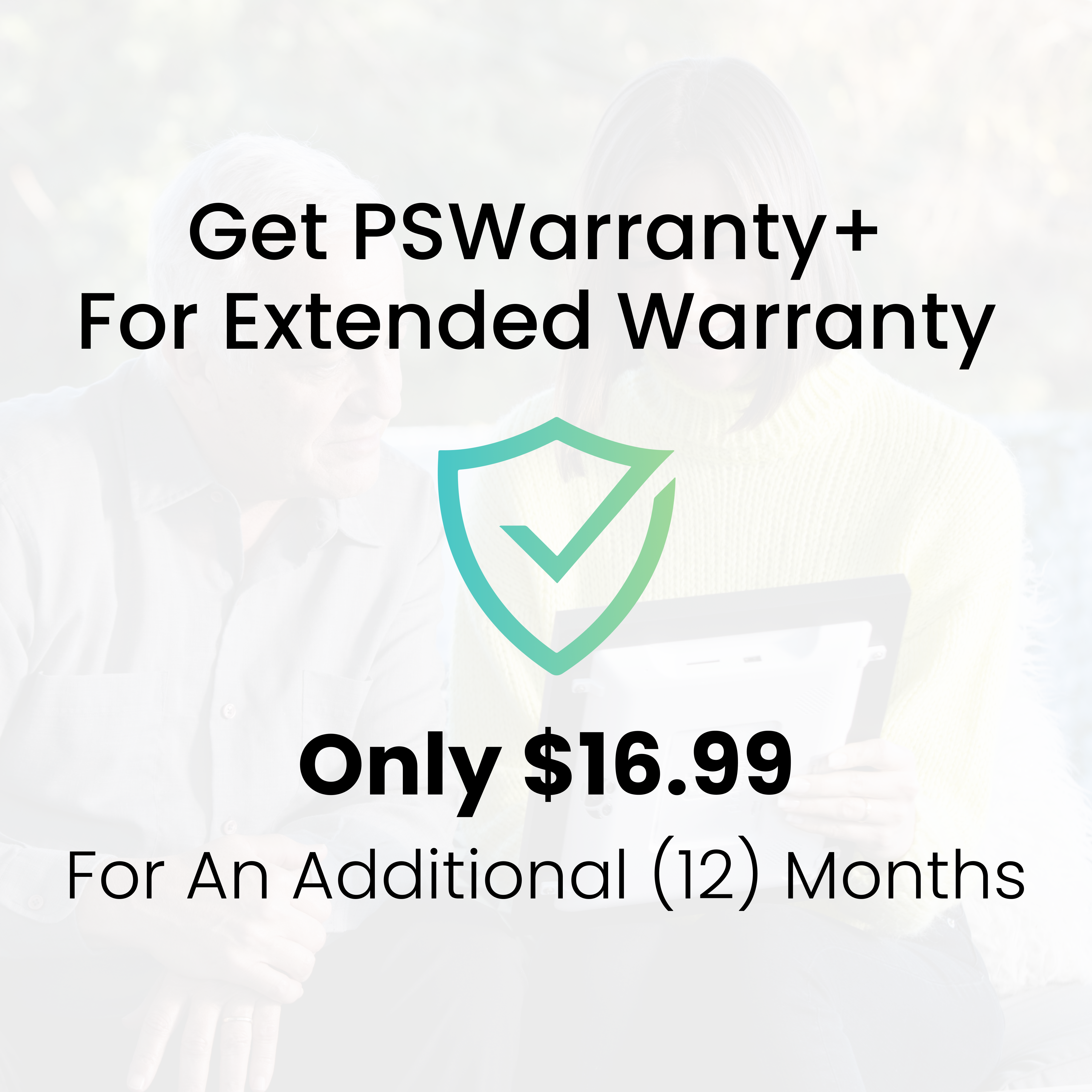 ---
Features & Benefits:

Hardware Coverage: Safeguard against manufacturing defects, electronic malfunctions, and the unpredictable twists of daily use.

Software Coverage: Get expert help from our US support team to troubleshoot any and all bugs and malfunctions.

Priority Customer Support:Get 24/7 priority access to PhotoSpring experts to support warranty-related claims.

Quick Turnaround: Get faster repair or replacement service, minimizing the time you're without your cherished device.

Transferable Protection: Planning to gift or sell your frame in the future? Our warranty is transferable, adding value to your device.

No Hidden Fees: Transparency is key. Face no additional charges or surprise costs for services covered under this warranty.
Have Questions On PSWarranty+?
Here's what you need to know about our protection plan, claims process, tech support, and the devices we cover. Read all our FAQs and information here.
What exactly does the warranty cover?

Hardware Solutions - Opt for repair or upgrade using authentic PhotoSpring components.
Battery Assistance - Secure a replacement battery if its longevity dips below 50% of its specified duration.
Software Expertise - Connect directly with our skilled PhotoSpring support team based in the U.S.
Hassle-free Claim Process - Simply contact our support team for a seamless claim experience.
How long is the warranty valid for?

Our standard warranty covers your product for only 1-year. The PSWarranty+ extended warranty will cover your purchase for (12) additional months.
How do I make a claim under warranty?

To initiate a warranty claim, contact our customer support with proof of purchase and a description of the issue. Depending on the situation, you may be asked to provide additional information or return the product for inspection.
How much does PSWarranty+ cost?

PSWarranty+ costs $16.99 for an additional (12) months of extended warranty.