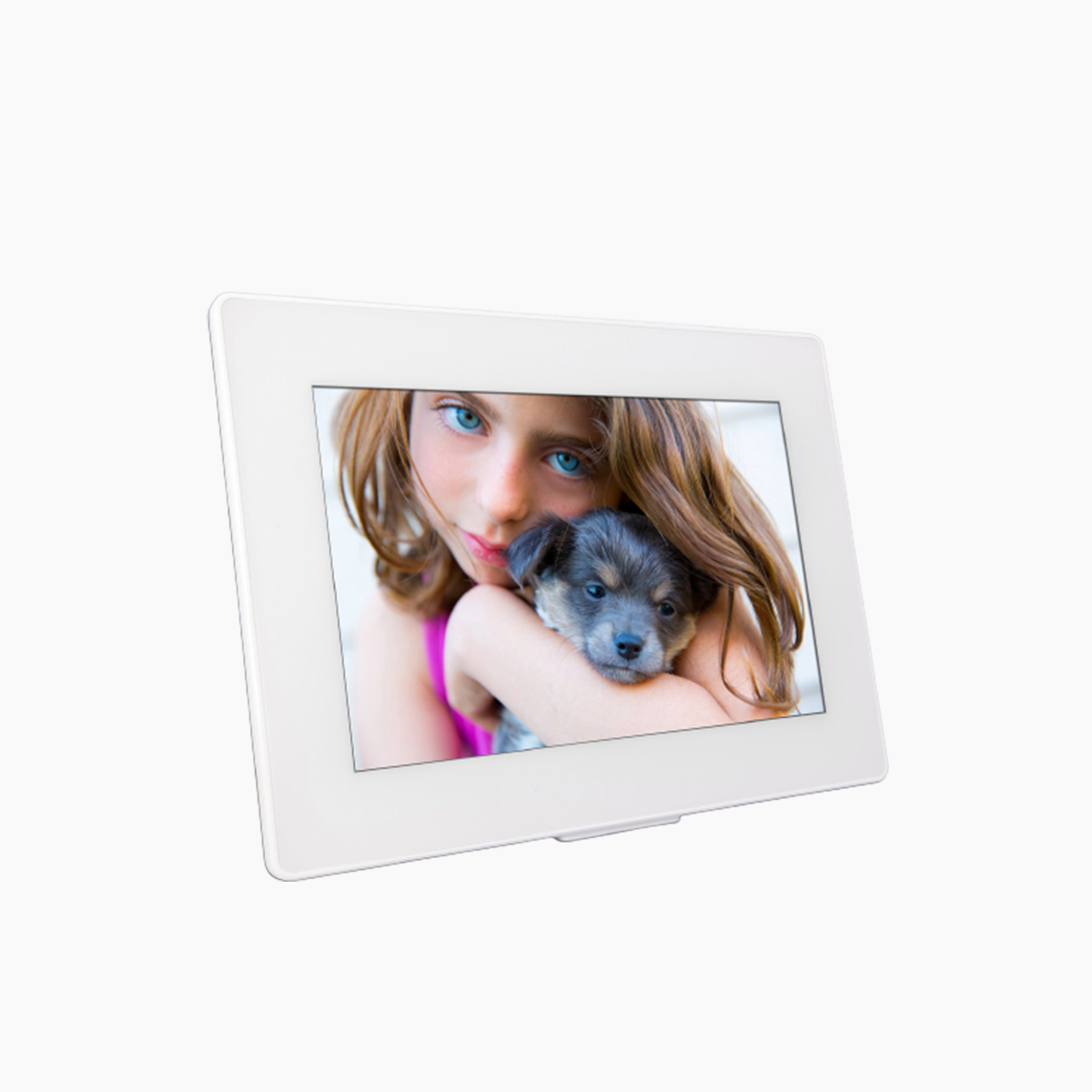 PhotoSpring 10 (Gen1) Legacy Model
⭐️⭐️⭐️⭐️⭐️ "I love PhotoSpring Digital Frames. They bring so many good feels to our home. We love sharing all the good times. Great quality and service too!" Jenny T.
PhotoSpring is the easiest way to enjoy and share photos with family and friends. It's a wifi enabled digital photo frame that displays both photos and videos. It's also a digital photo album with touch screen and battery. Display photos like a frame or browse photos like an album - PhotoSpring is the best of both worlds all in one device.  

Key Features:

10.1" IPS display with 1280x800 resolution
Touchscreen allows for easy, intuitive operation
4 hours battery life
Send photos to PhotoSpring from any where in the world using your smartphone or computer. 
AC Charger and stand included.

FREE 2 DAY SHIPPING WITHIN THE USA. 
Enjoy Free Shipping On All Orders Over $100 with Code: SHIPFREE
FULL-FEATURED DESIGN – 10 inch touchscreen with beautiful 1280x800 resolution, WiFi, and 16GB internal memory --- Rechargeable battery lasts over 4 hours
EASY SETUP – Designed for non-techies, setup in 3 simple steps:
(1) Connect WiFi
(2) Answer a few basic questions on the touchscreen
(3) Start sending your photos and videos
SEND PHOTOS AND VIDEOS MANY DIFFERENT WAYS – Choose to send photos and videos by EMAIL, APP, or WEB BROWSER.
+ Photos appear in seconds.
VIDEOS MAKE THE DIFFERENCE – Send and enjoy videos up to 1GB in file size (approximately 5 min for 1080p video)
NO HIDDEN FEES – Never pay extra for any features. Everything included at purchase - Full video support, Smartphone app, Multiple connections, Playlists, Cloud backup, and Extended 1 year warranty
CUSTOMER SERVICE FOCUSED – PhotoSpring users tell us that our service is top rate. We do our best to make sure that you get the most from your PhotoSpring. 
100% Satisfaction Guarantee, risk-free. If you aren't satisfied with your PhotoSpring, within 30 days, we'll pay your return shipping and give you a full refund.
Gift PhotoSpring by preloading favorite photos and videos for a nice surprise!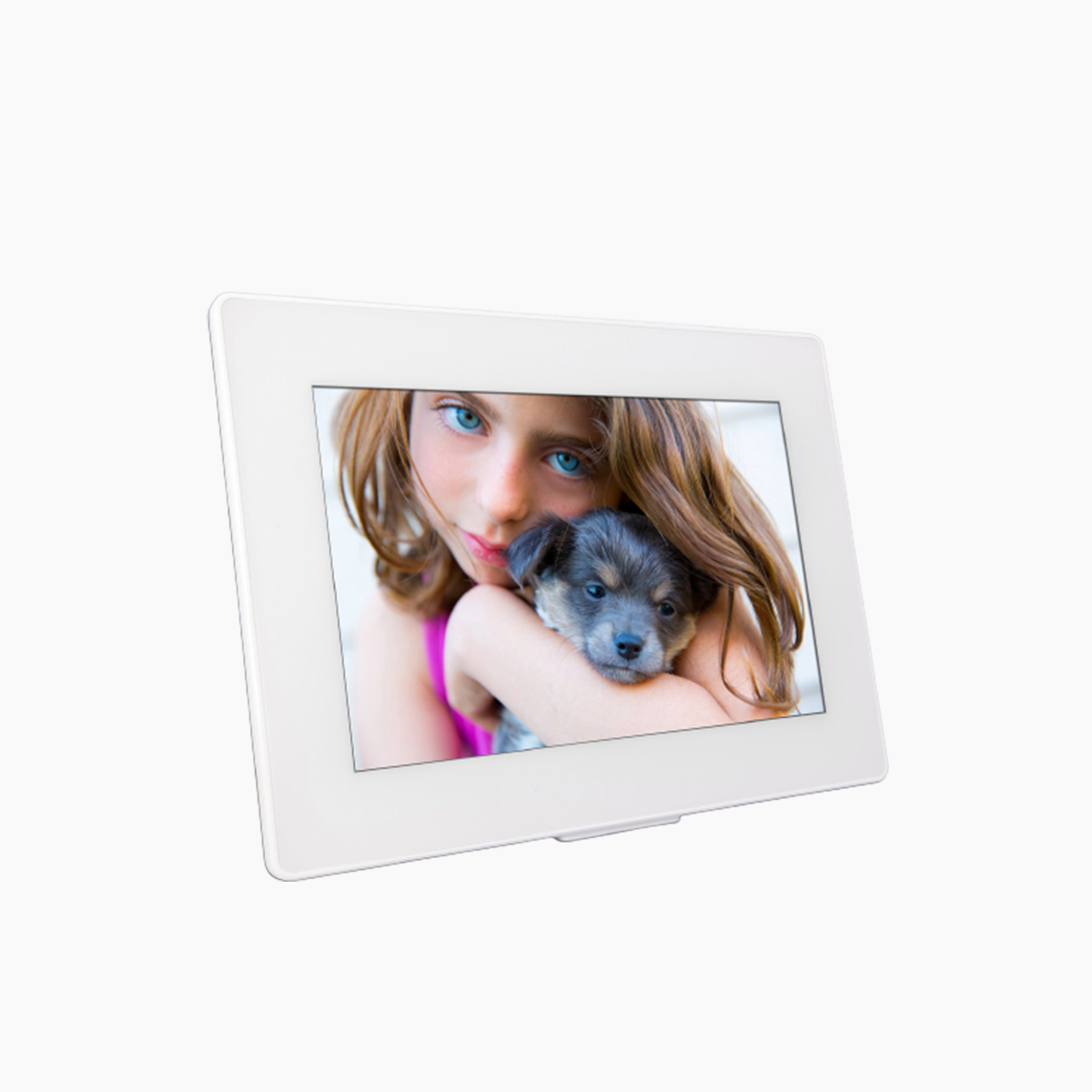 This product has no reviews yet.
This product has no reviews yet.
Frequently Asked Questions
How many photos can I store in the frame?

PhotoSpring frames store up to 10,000 photos and 1GB of video for free. Simply send photos to your frames' dedicated email and photos will appear in seconds. There are no hidden storage fees ever.
Do I need to have WIFI to display photos?

WIFI is not required. Each Photospring Digital Frame comes with USB and SD card slots to allow you to upload photos directly to your frame if WIFI connection is unavailable.
How can I send photos to the frame?

There are several ways to share photos with your frame. Each frame comes with a dedicated email address that you can email photos to. You may also download the Photospring App and upload photos there.
Can I preload photos before gifting?

Yes, you may add photos to the frame before gifting.