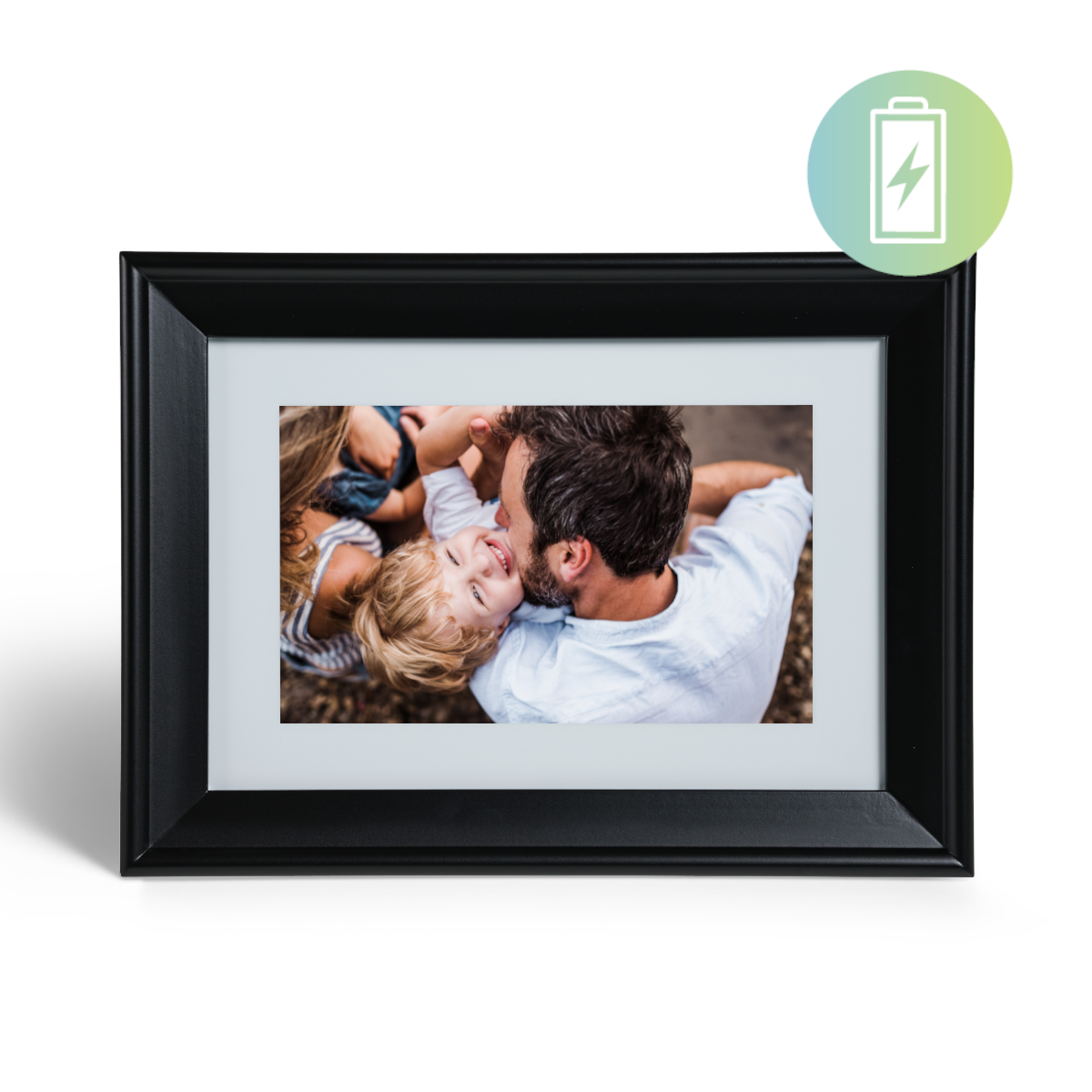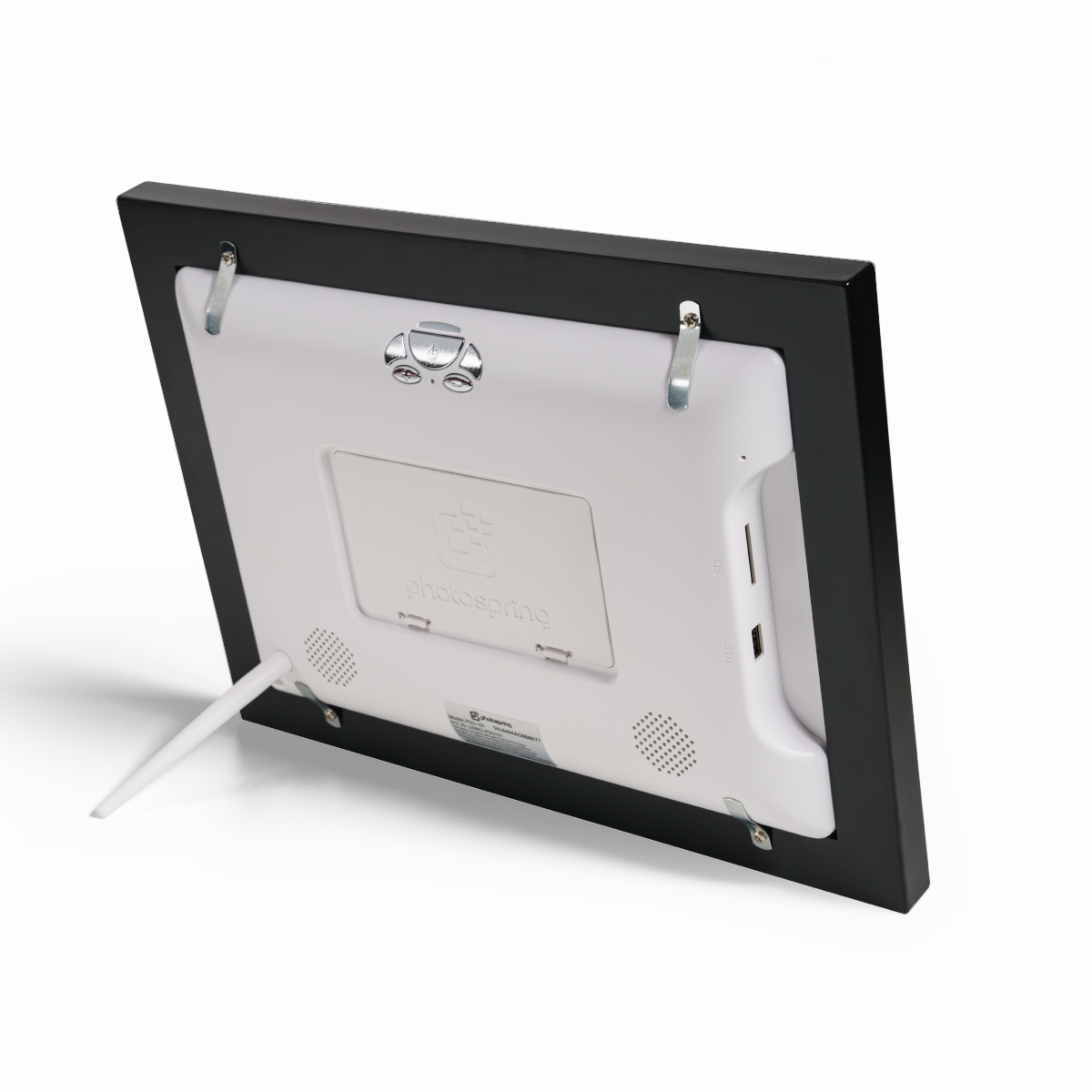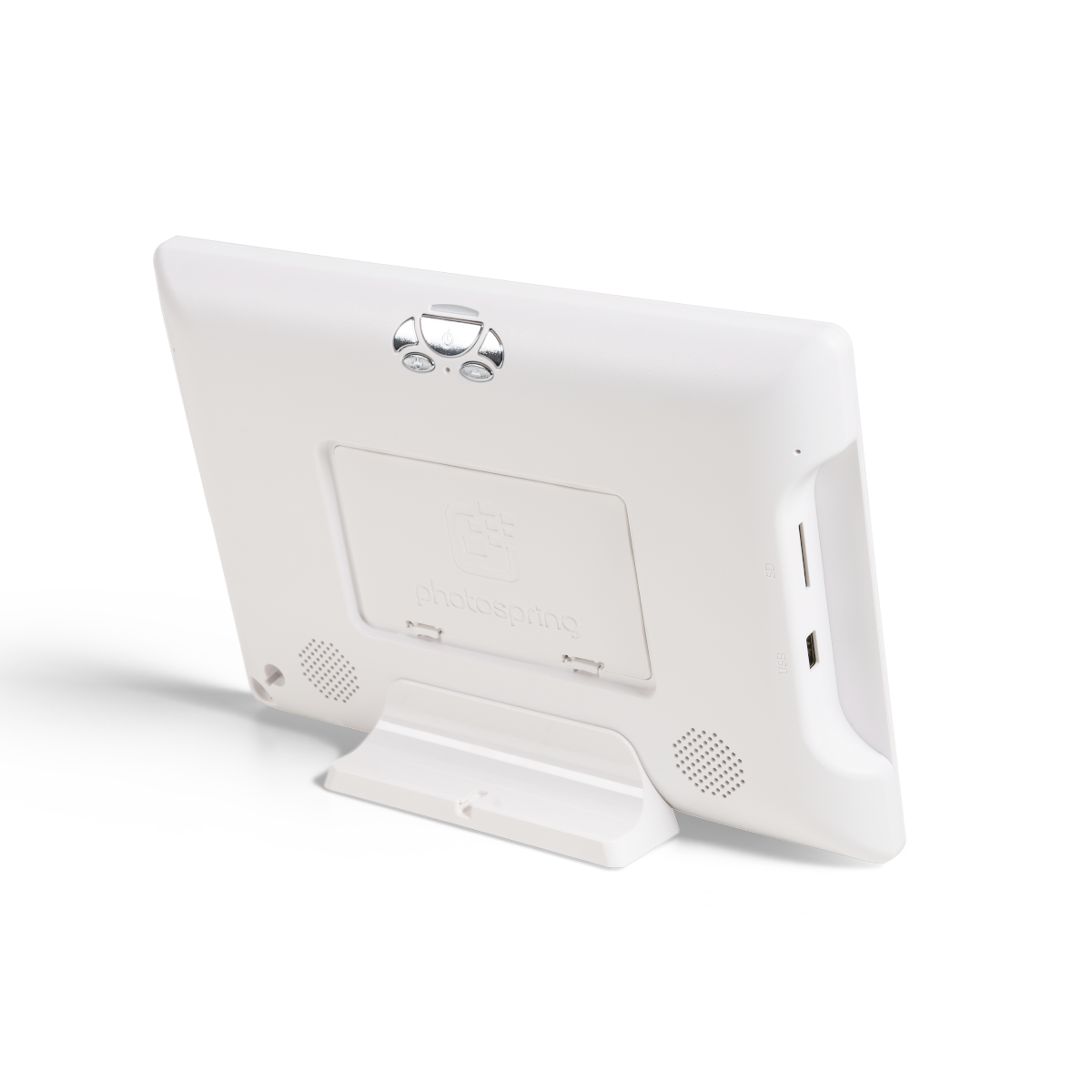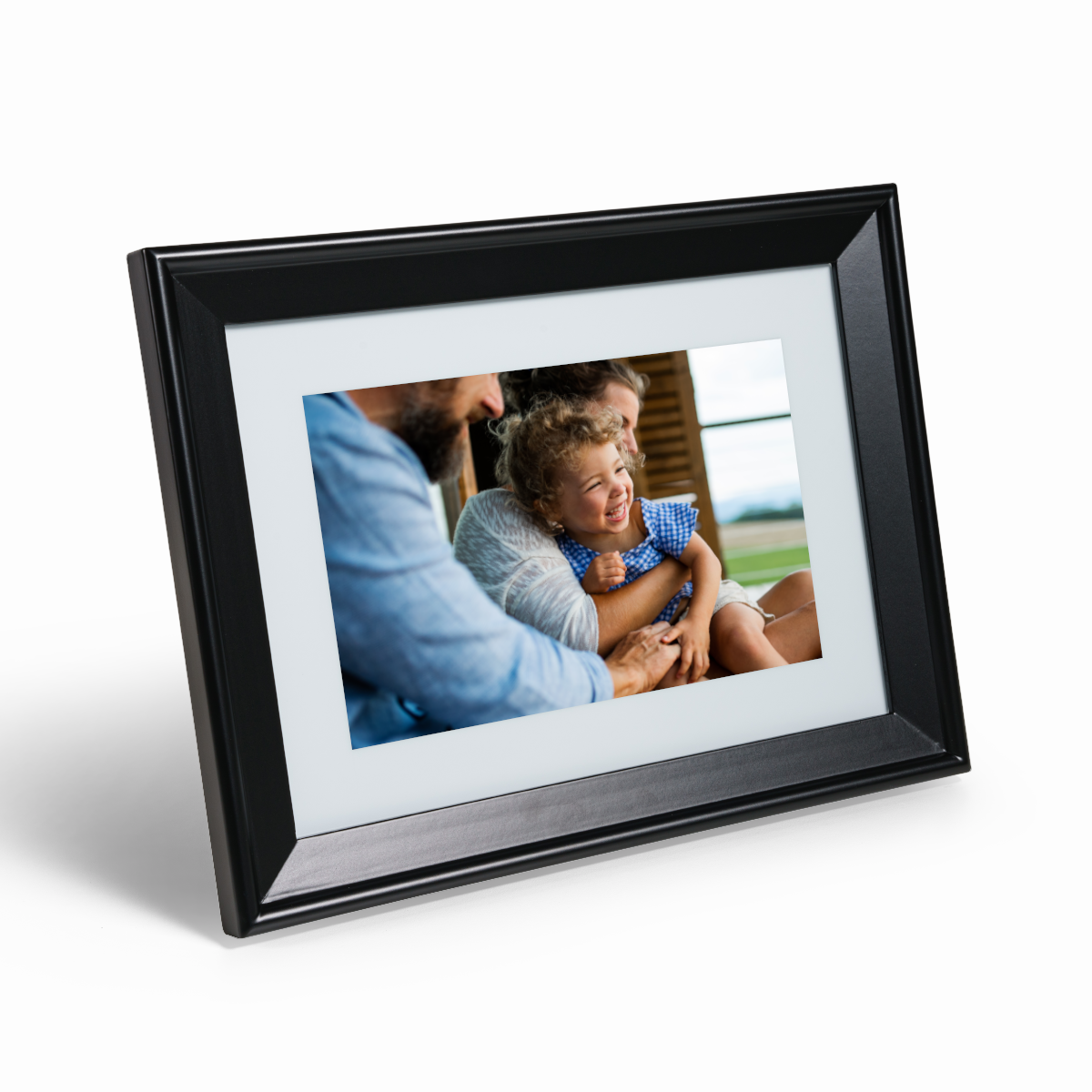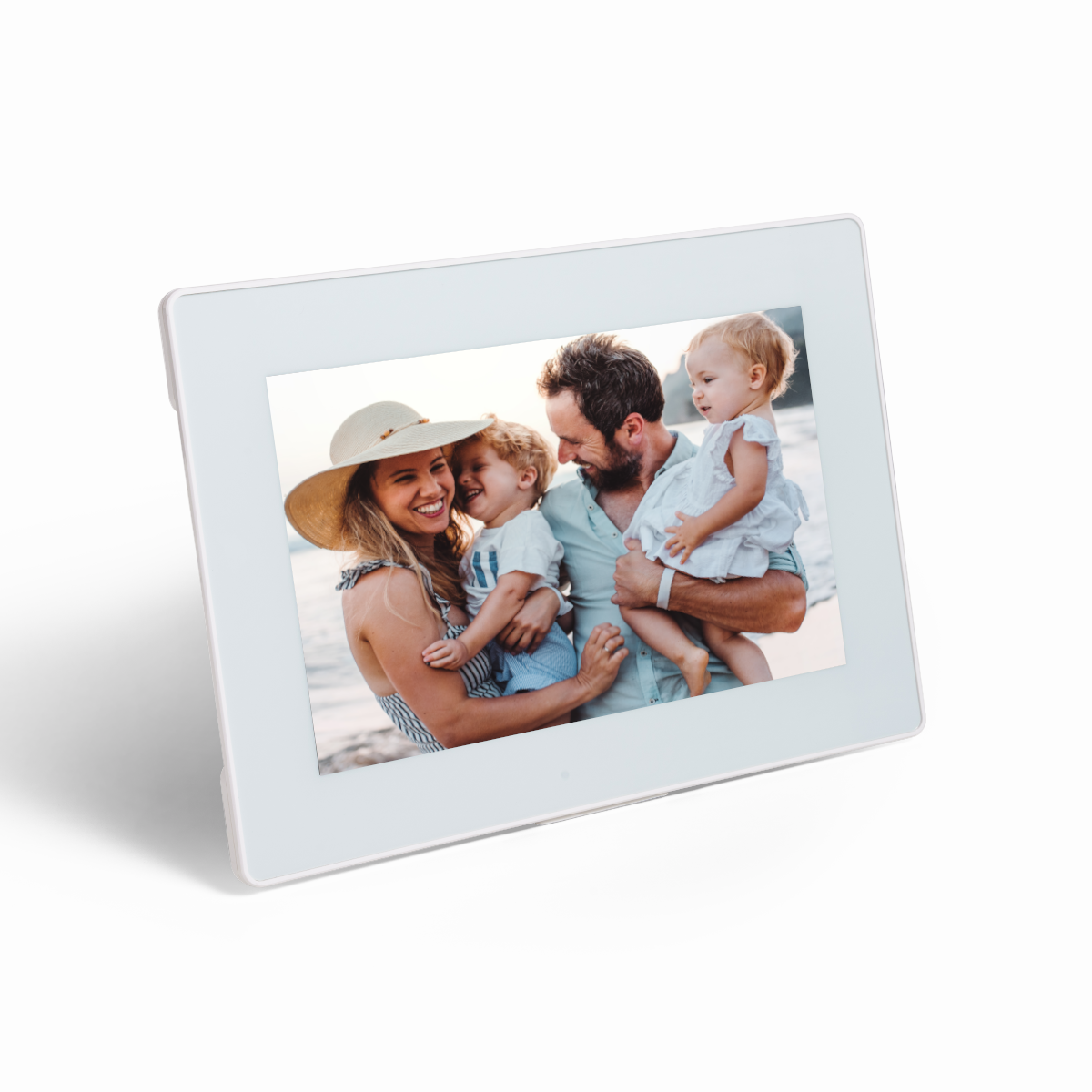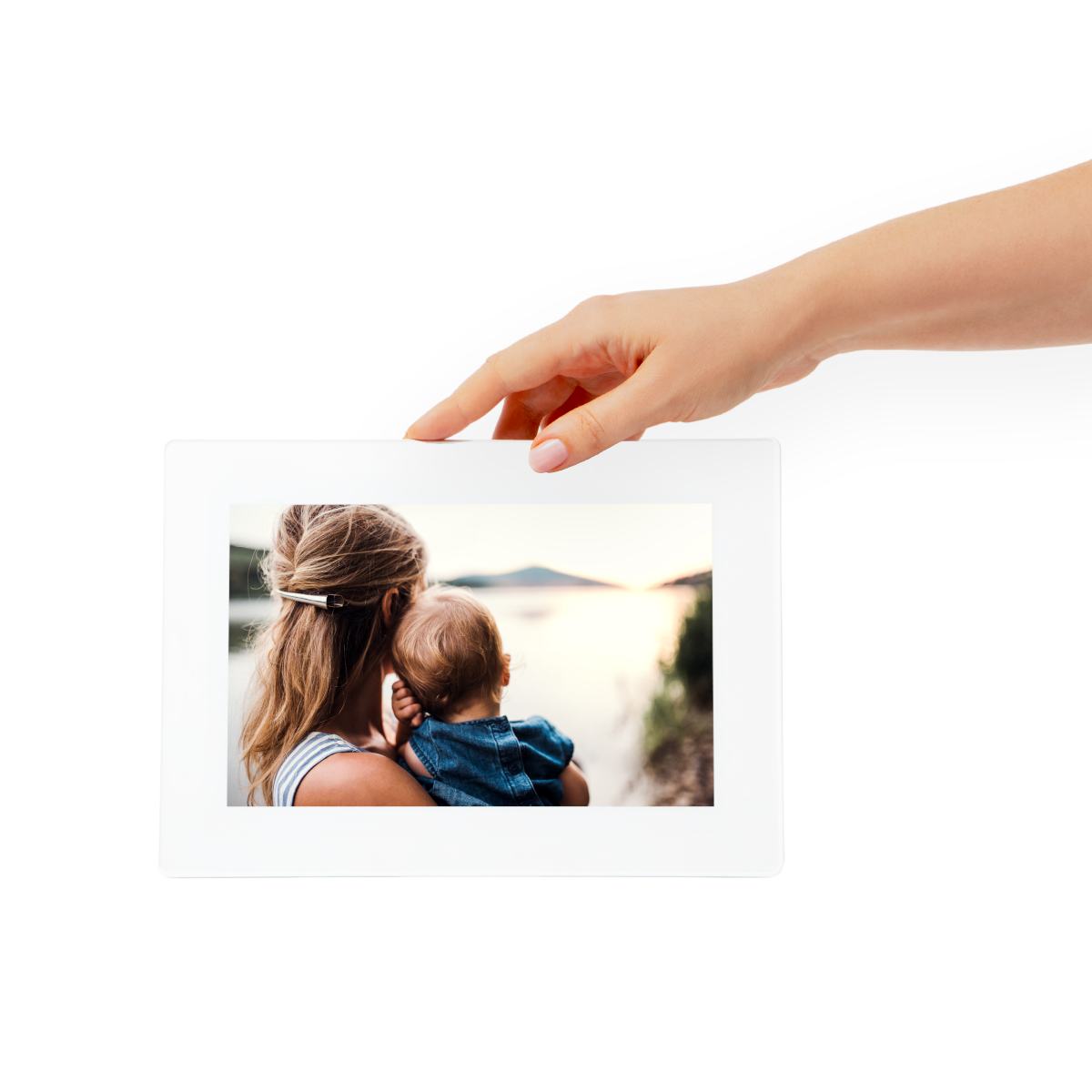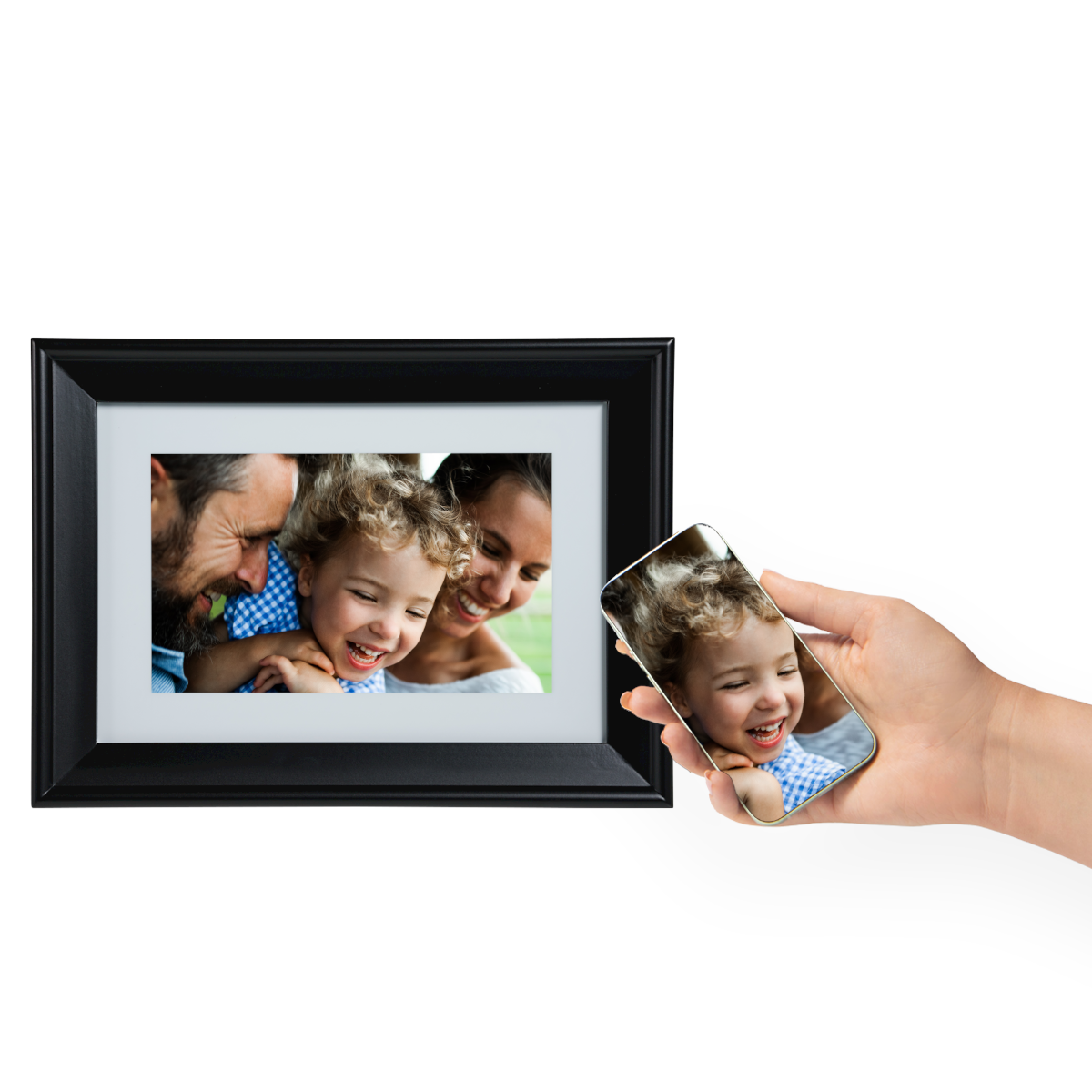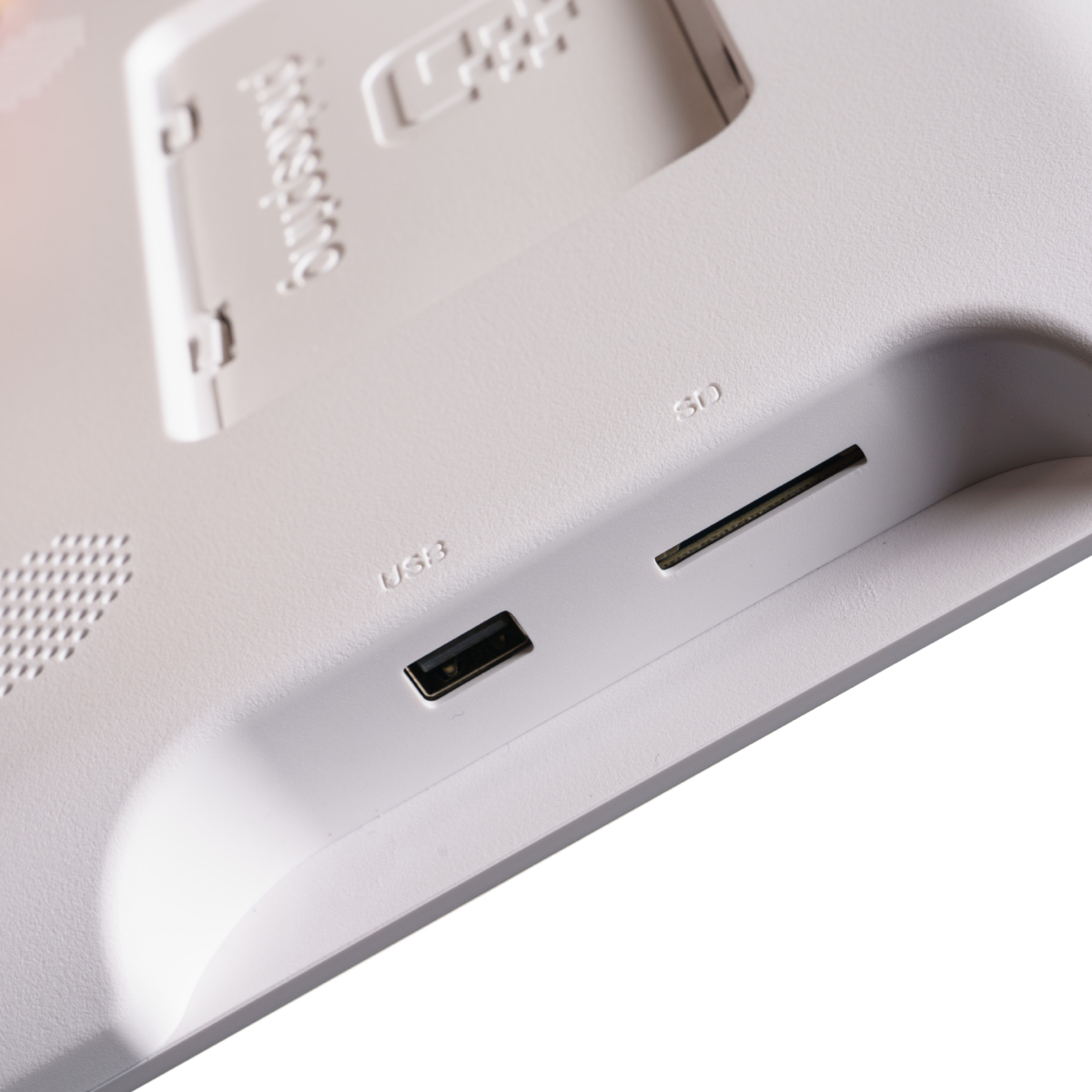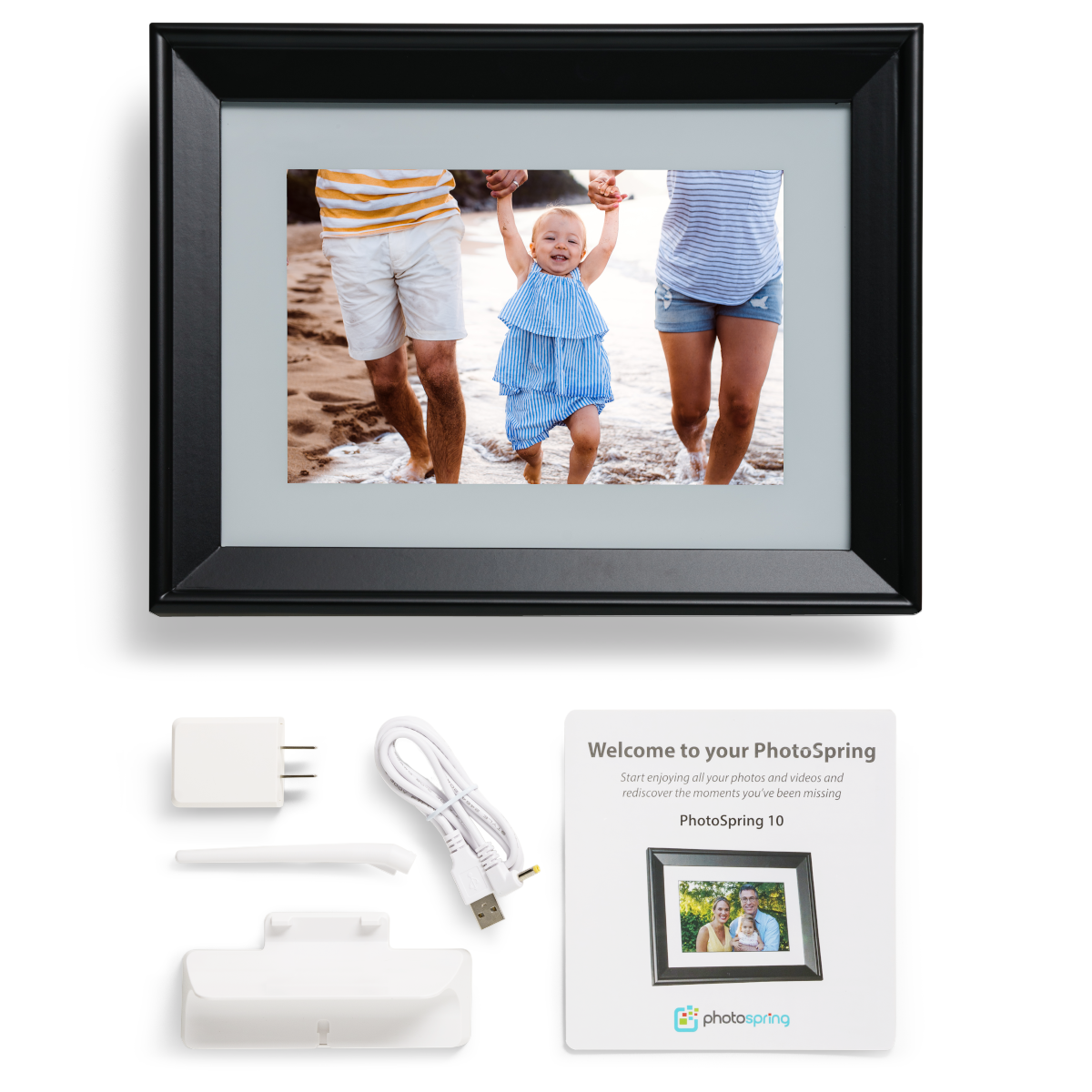 PhotoSpring Charge Pro Digital Frame
PhotoSpring's stunning high-definition touchscreen digital frames keep your loved ones close. They make the perfect gift for holidays, birthdays, weddings, or any occasion. This frame can be powered by the AC charger or run for 3-hours on battery (included). 
- Quick and Easy Setup
- 32gb of storage - store Up To 20,000 Photos
- Allow Friends and Family To Share Photos To the Frame From Anywhere
- Add Photos From Multiple Sources Such as App, Email, Website, USB, SD, Google Photos

Screen size: 10.1" diagonal
Screen resolution: 1280x800 IPS display
Dimensions with frame: 13.1" x 9.9" x 1.6"
* Without frame: 11.1" x 7.9" x 1.1"
Battery capacity: 3000mAh - over 4 hours of typical use
* 8000mAh
Memory capacity: 16GB. 12GB for user storage - holds over 10,000 photos
FULL-FEATURED DESIGN – 10 inch touchscreen with beautiful 1280x800 resolution, WiFi, and 16GB internal memory --- Rechargeable battery lasts over 4 hours
EASY SETUP – Designed for non-techies, setup in 3 simple steps:
(1) Connect WiFi
(2) Answer a few basic questions on the touchscreen
(3) Start sending your photos and videos
SEND PHOTOS AND VIDEOS MANY DIFFERENT WAYS – Choose to send photos and videos by EMAIL, APP, or WEB BROWSER.
+ Photos appear in seconds.
VIDEOS MAKE THE DIFFERENCE – Send and enjoy videos up to 1GB in file size (approximately 5 min for 1080p video)
NO HIDDEN FEES – Never pay extra for any features. Everything included at purchase - Full video support, Smartphone app, Multiple connections, Playlists, Cloud backup, and Extended 1 year warranty
CUSTOMER SERVICE FOCUSED – PhotoSpring users tell us that our service is top rate. We do our best to make sure that you get the most from your PhotoSpring. 
Enjoy Free Standard Shipping On All Orders Over $100 with Code: SHIPFREE
100% Satisfaction Guarantee ensures a risk-free purchase. If for any reason you are not satisfied with your PhotoSpring within 30 days, we will cover the cost of return shipping and provide a full refund. Your purchase comes with a 1-year manufacturer warranty.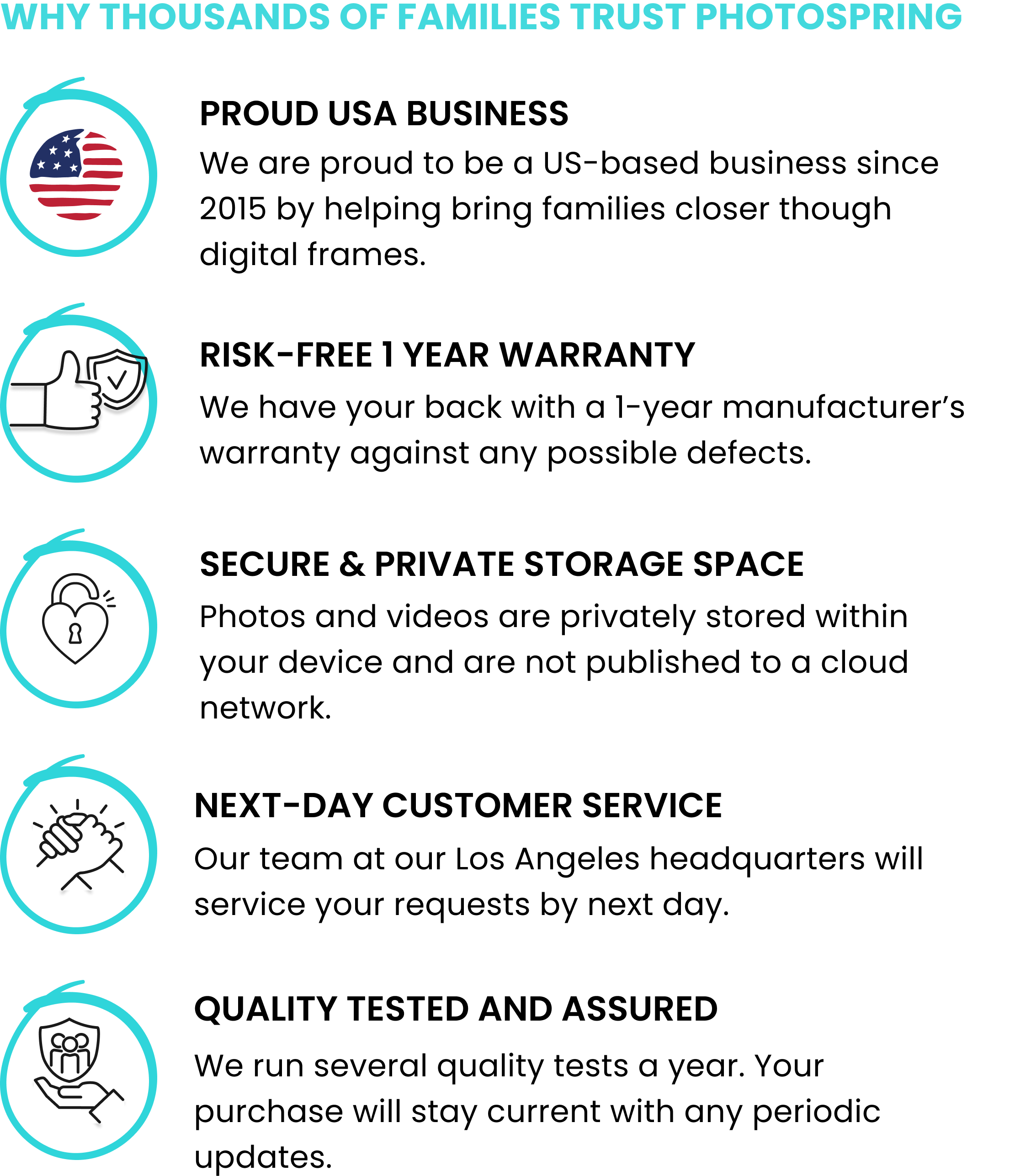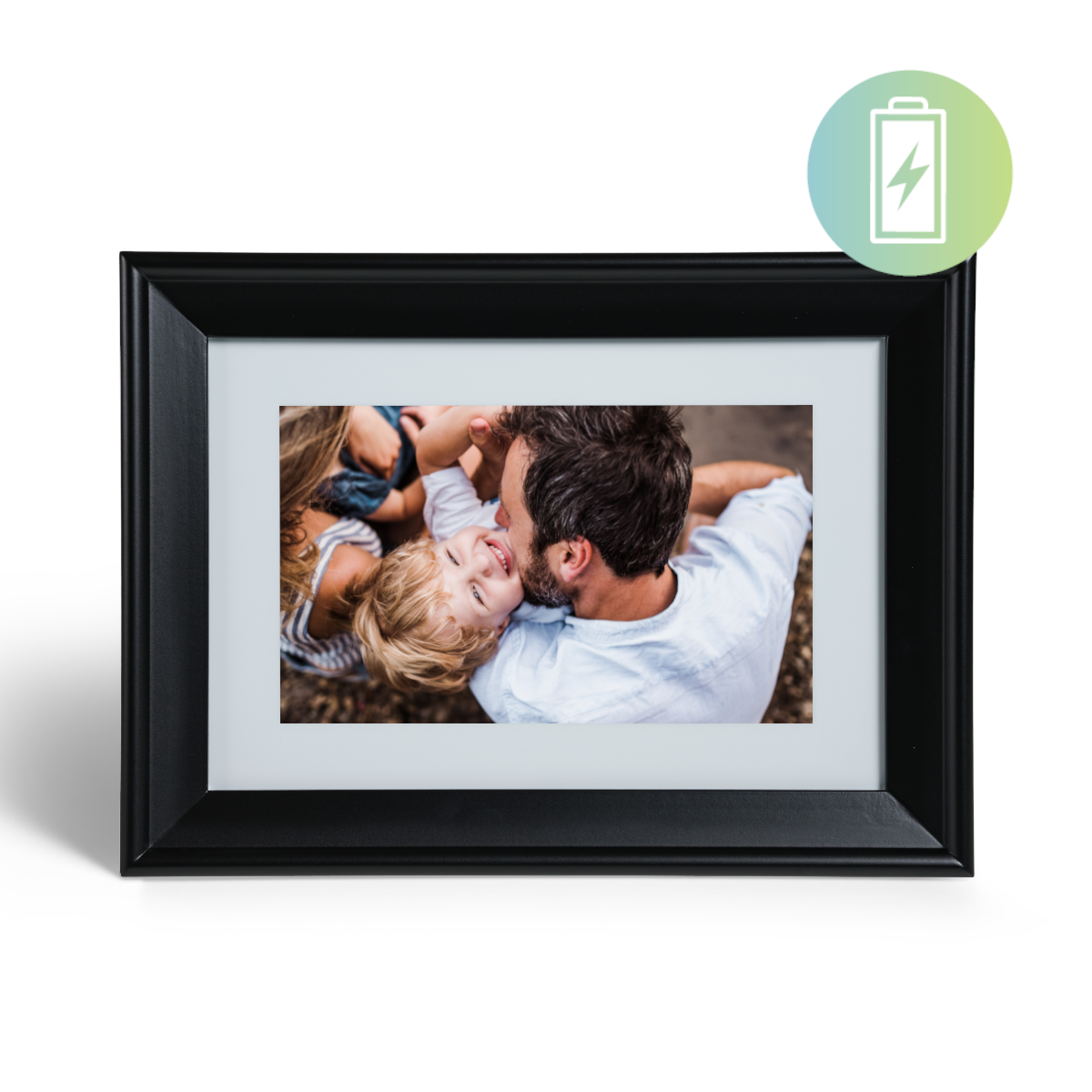 This product has no reviews yet.
This Frame is a winner!
⭐️⭐️⭐️⭐️⭐️ I've purchased 4 of these for family members. It's the best gift and everyone can't stop raving about how easy it is to use. - Sarah J.
So easy to use!
⭐️⭐️⭐️⭐️⭐️ "I've had my photo frame for a few years and have gifted others since. My most recent purchase was for my sister in law. Every grandparent should have one!" - Alana M.
My parents love it!
⭐️⭐️⭐️⭐️⭐️ "Exactly what I was looking for so the family can send mom pictures from anywhere in the world! She's going to love this when I set it up for her. Great product, easy set up and transferring photos is a breeze!" - Val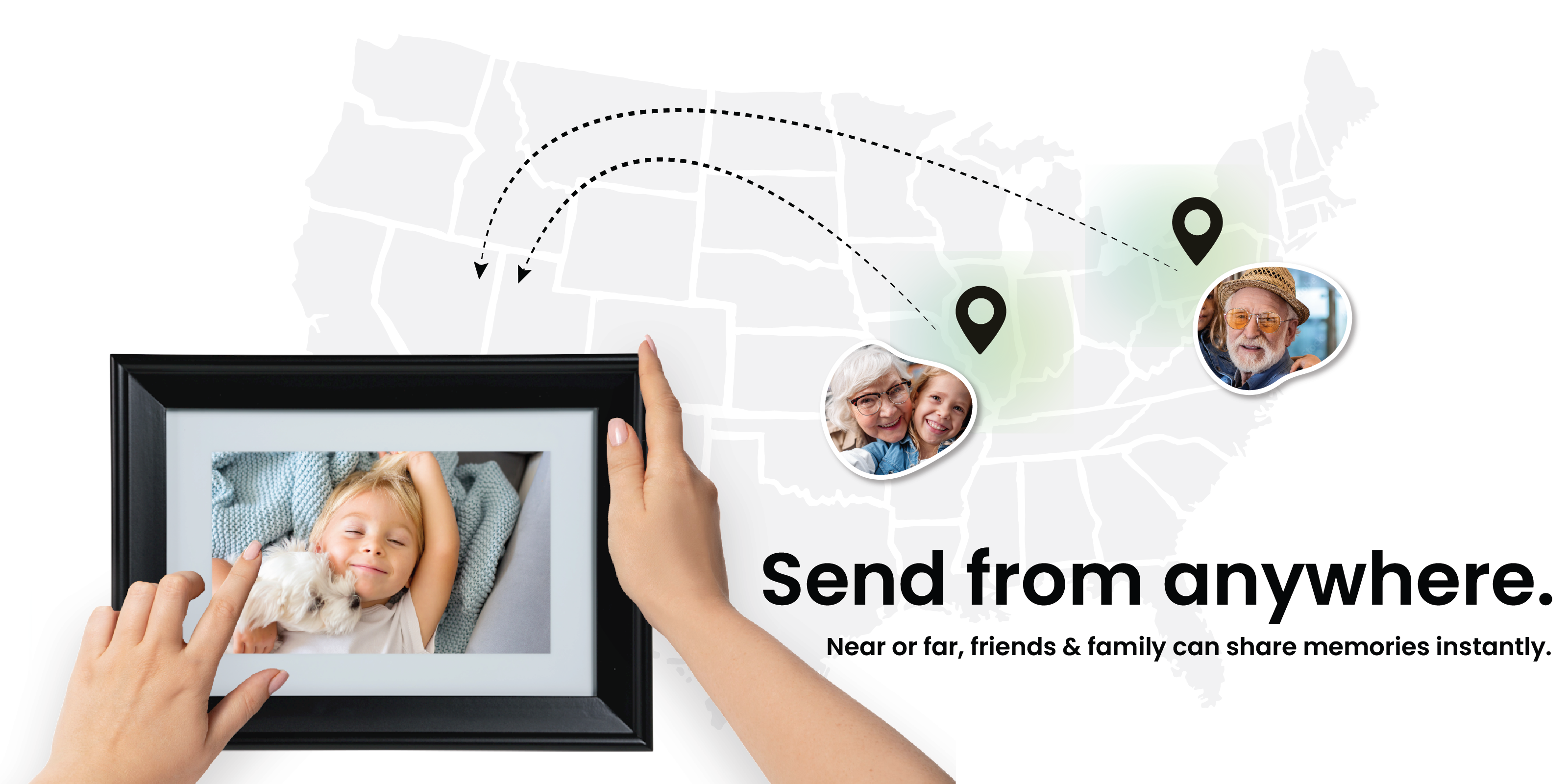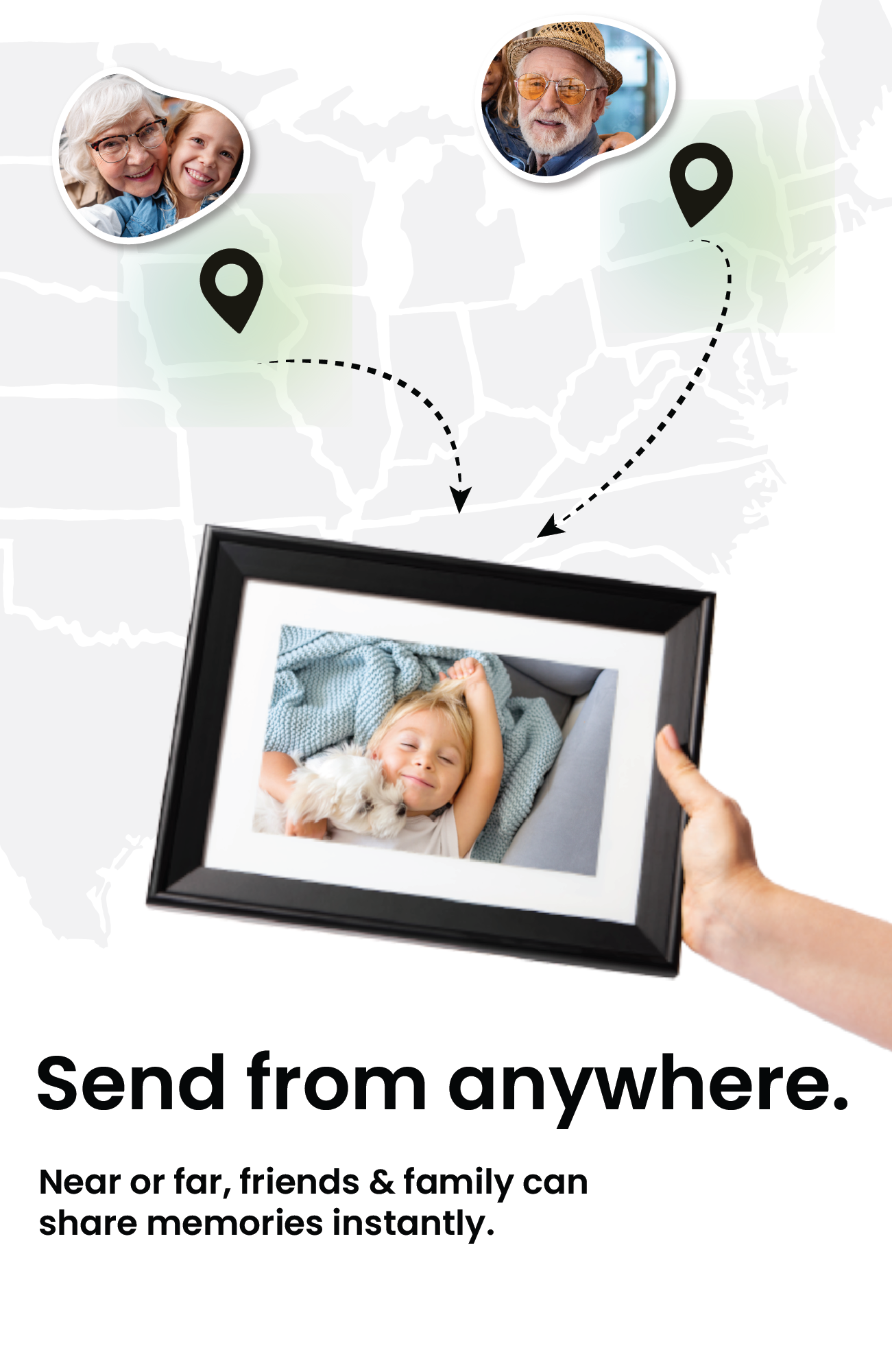 Your Frame Is Ready in 5-Minutes!
Store Up To 10,000 Photos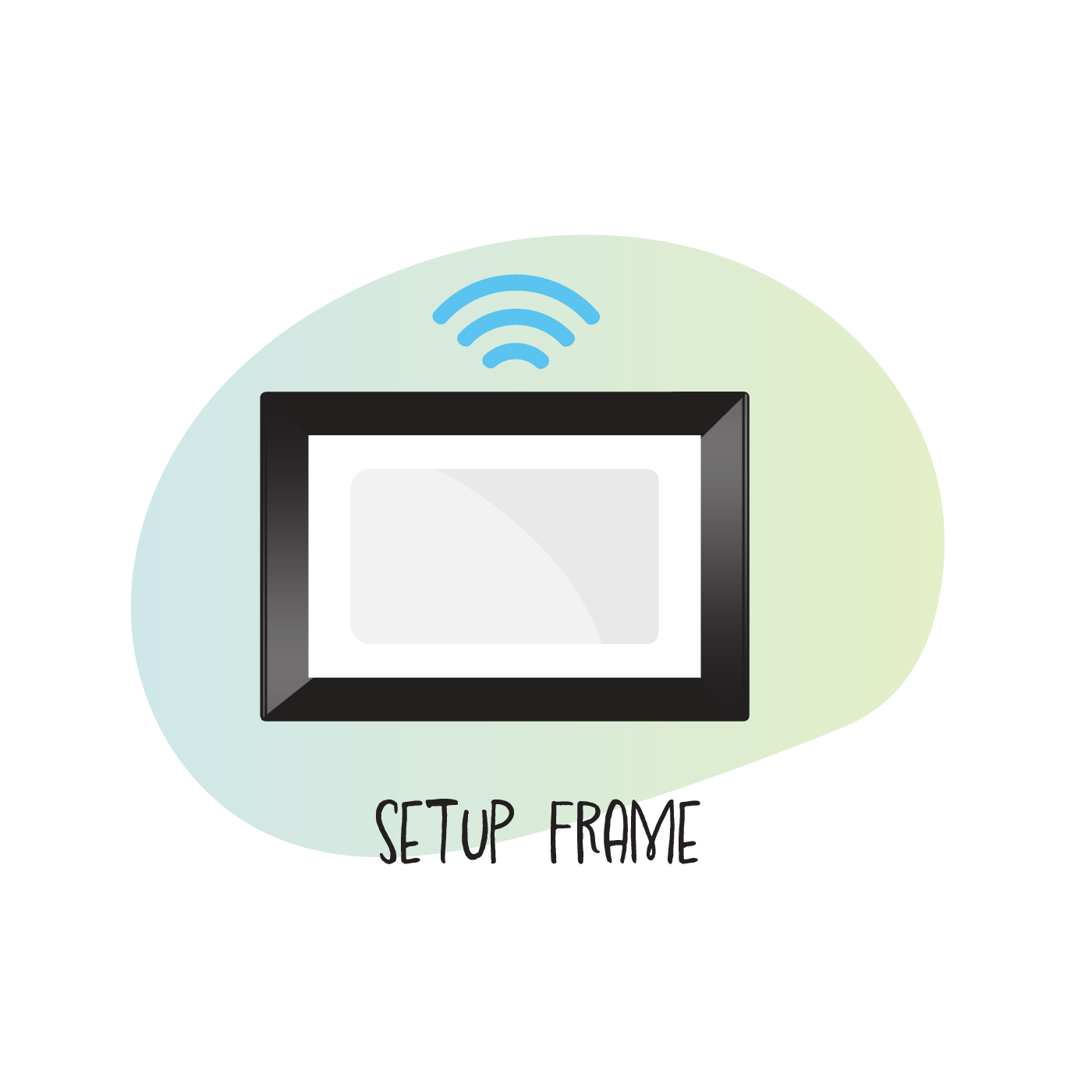 1. Setup WIFI, Email & App
Connect your digital frame to WIFI and setup a dedicated email. Download the PhotoSpring App.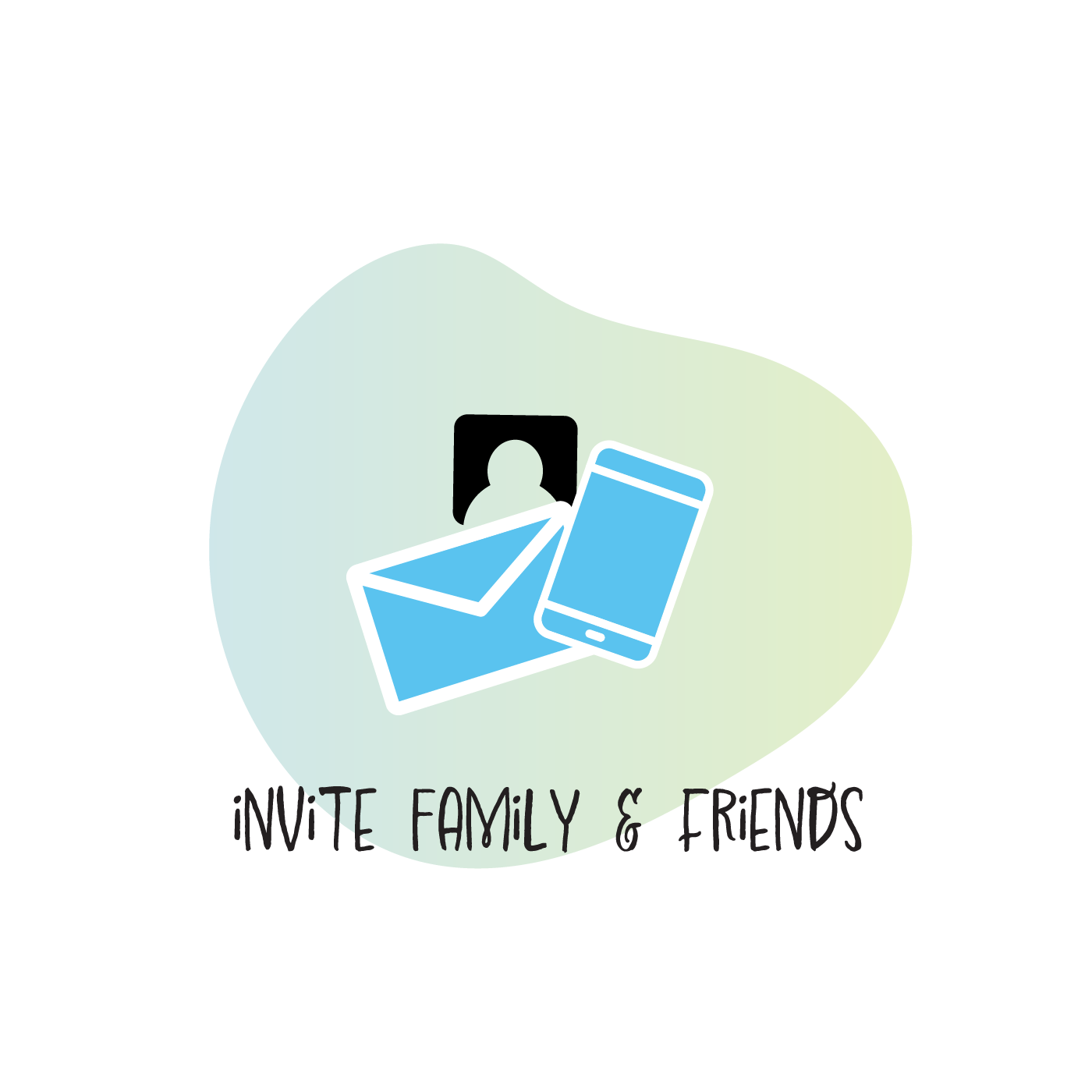 2. Invite Users to Your Frame
Send your PhotoSpring dedicated email to your friends and family to begin sharing instantly.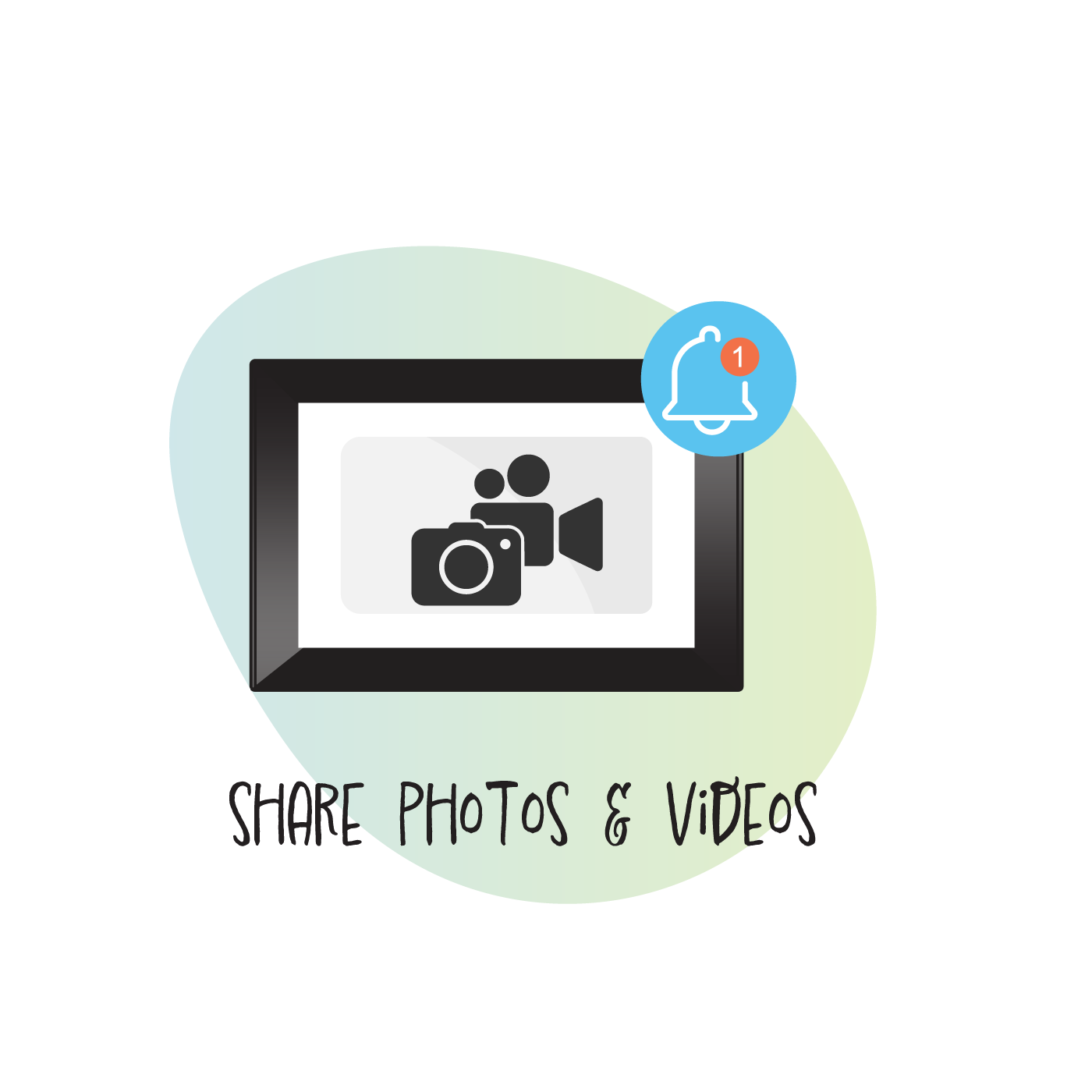 3. Share and WOW
Surprise your loved ones with new photos, from anywhere in the world, that appear instantly.
With Frame or Without, you decide.
Display your frame with or without the frame moulding.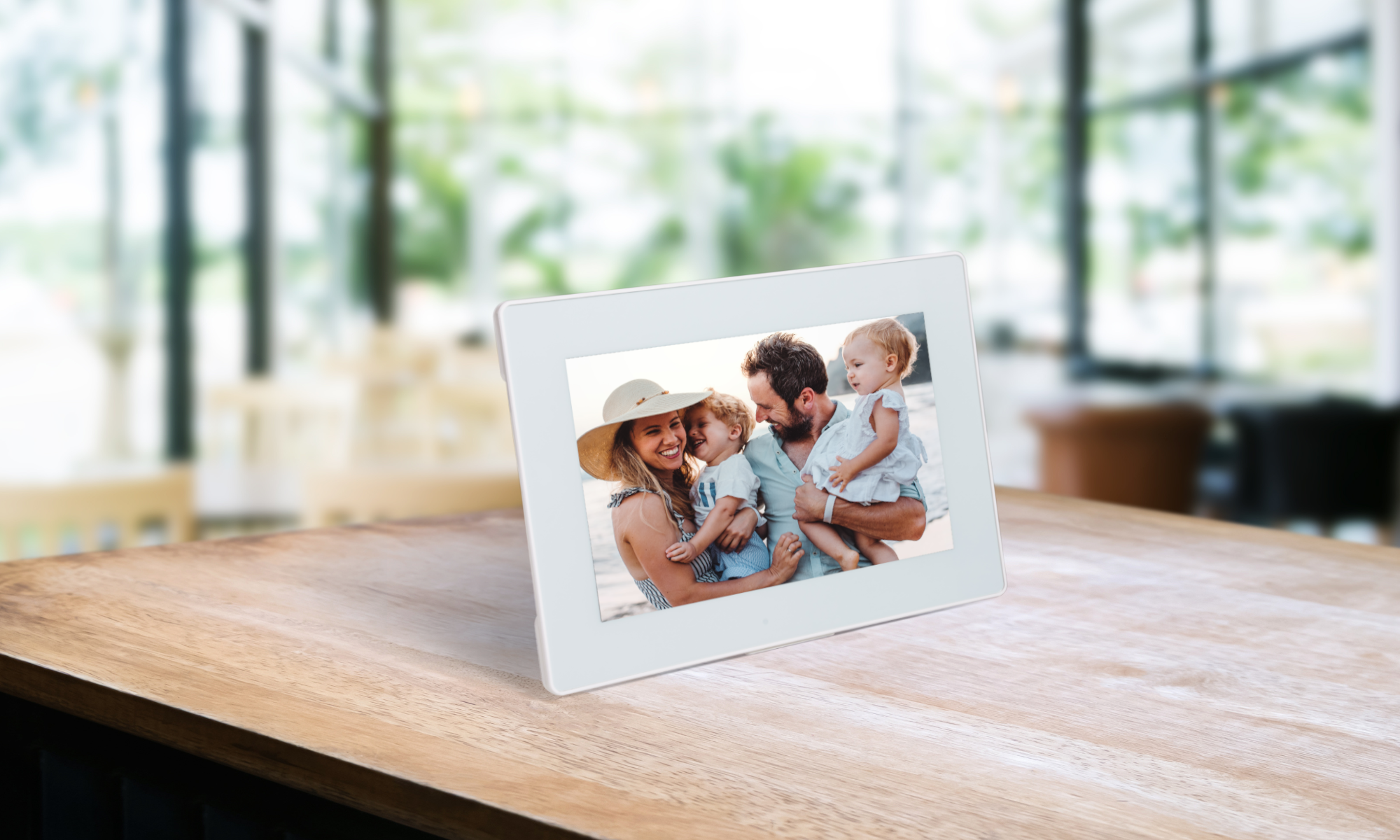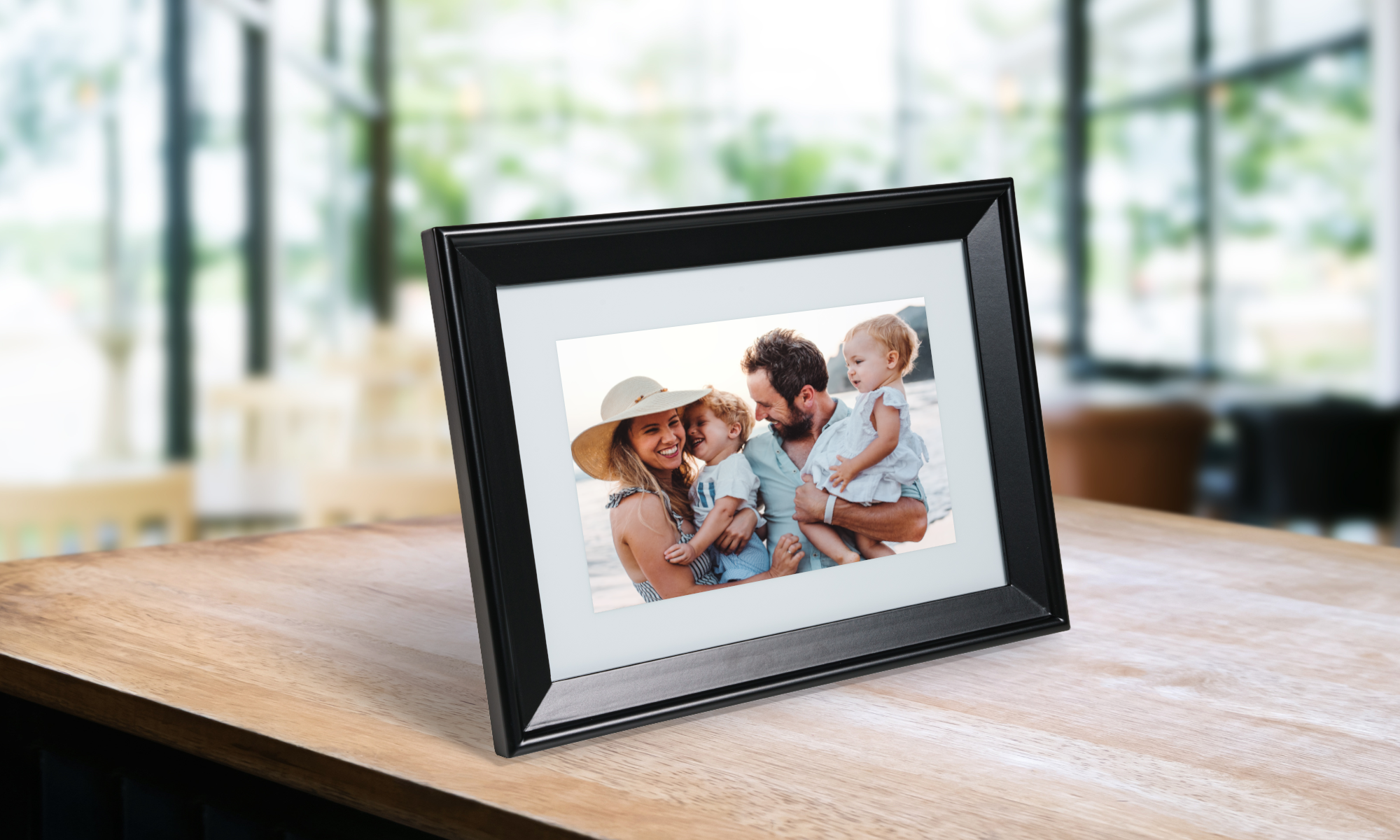 Go one step further...
Add-On A Custom-Frame Moulding For Only $29.00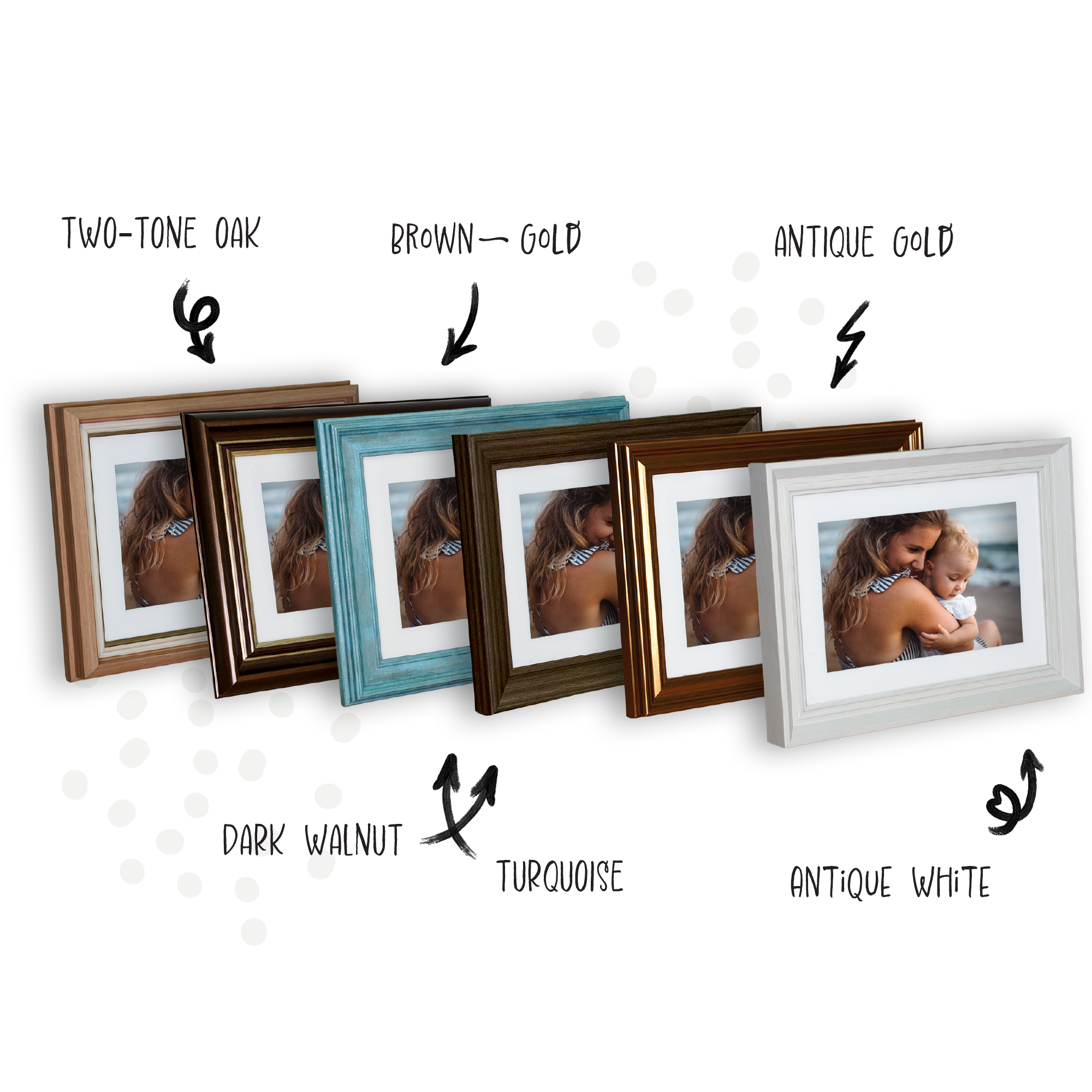 Frequently Asked Questions
How many photos can I store in the frame?

PhotoSpring frames store up to 10,000 photos and 1GB of video for free. Simply send photos to your frames' dedicated email and photos will appear in seconds. There are no hidden storage fees ever.
Do I need to have WIFI to display photos?

WIFI is not required. Each Photospring Digital Frame comes with USB and SD card slots to allow you to upload photos directly to your frame if WIFI connection is unavailable.
How can I send photos to the frame?

There are several ways to share photos with your frame. Each frame comes with a dedicated email address that you can email photos to. You may also download the Photospring App and upload photos there.
Can I preload photos before gifting?

Yes, you may add photos to the frame before gifting.
This product has no reviews yet.